Event Registration - International Safe Transit Association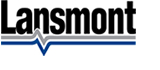 Over-the-Road Load Shift Investigative Case Study
10/19/17
Thursday, October 19th, 1:30pm-2:15pm EST
Eric Joneson
Vice President Marketing
Lansmont Corporation

A major brand owner was receiving feedback from their distribution facilities of abnormally high amounts of "dumped" loads upon arrival from their production facility. Dumped loads meant unit loads that completely tipped over during transport. This presentation will highlight some of the interesting investigative work that was initiated to determine whether abnormal dynamics were occurring during transport between the production facility and two specific distributors.
Takeaways:
• Effectiveness of playback video with audio, varying playback speeds to provide awareness of vibration variability during transport.
• Effects of normal braking on heavy unit loads.
• Impacts on material handling system due to improperly wrapped unit loads.
Biography: B.S. in Packaging from Michigan State University. Activities: ISTA Global Board of Directors - Past Chair; ISTA Technical Division Board Director; ASTM D10, US Random Vibration Expert for ISO-TC122-SC3-WG7; Editor International Journal of Advanced Packaging Technology (IJAPT); International Association of Packaging Research Institutes (IAPRI). Achievements: ISTA CPLP Professional, numerous technical presentations, publications and training sessions, Transportation packaging expert witness, Distribution measurement and analysis expert.

Registration Rate: $55 ISTA Member Discounted Rate: $0
You must be registered by 11:30am (EST) on October 19th to participate.