Event Registration - International Safe Transit Association
Packaging in the Fourth Dimensions Webinar
9/12/18
Wednesday, September 12th 1:30-2:00pm EST

Brian Wagner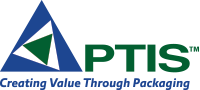 Global Management & Packaging Consultant
PTIS, LLC
Brian has proudly served the Packaging Industry for over three decades, challenging our thinking, and bringing resources, insights and solutions to help packaging earn a "seat at the table" - in 2017, he stopped that Pursuit. Instead, he is bringing others to Packaging's Table. Brian will challenge us again with insights and perspectives based on his firm, PTIS's foresight-driven, 20 years leading Future of Packaging programs. You'll be exposed to the PTIS Integrated Packaging Value Model, Good VUCA, the 4th Dimension of Package Design and examples of Digital Transformation changing the packaging world as we know it…and challenged to apply insights to your job to benefit you and your company.

Biography: Brian Wagner's 30-year professional career as an entrepreneurial business and technical leader spans PTIS as co-founder, HAVI, Kellogg's, Sara Lee, Multiform Desiccants, Carton-Craft Corp., Burger King and General Foods. Brian has been recognized for his service to the industry, including: ISTA awarded Brian the 2017 R. David LeButt Packaging Education award; In 2016, Brian received the Reister-Davis-Brody Lifetime Achievement in Food Packaging award; In 2008, he was inducted into the Michigan State University School of Packaging Hall of Fame and was recognized as 2008 Western Michigan Business Review – Thought Leaders. He has contributed to numerous industry journals and publications, including the 2012 book, Creating Value Through Packaging. Brian currently serves as Director of AMERIPEN (the American Institute for Packaging and the Environment), Executive-in-Residence at Arizona State University's WP Carey School of Business, Board of Advisor at Cal Poly San Luis Obispo Packaging program, and board of the ARK Angel Network, a 501c3 he co-founded with his daughter helping at risk kids through education. He earned a Bachelor of Science degree in Packaging from Michigan State University.
Registration Rate: $55 ISTA Member Discounted Rate: $0
You must be registered by 11:30am (EST) on September 12th to participate.